Application of Political Satire in Mission to Kala and Devil on The Cross
Ian Mbewe

University of Zambia
Keywords:
Comprador Politicians, Comprador and National Bourgeoisie, Satire
Abstract
The study attempted to demonstrate how political satire is applied in a pre-independence African fiction Mission to Kala and a post- independence African fiction Devil on the Cross. Satire, mild or bitter, has a history of being used to expose the negative socio-economic and political realities perpetrated by both the sympathisers of colonialism and later the agents of neo-colonialism in the post-independence phase. The study employed the Marxist literary theory and Literary Onomastics through stylistic analysis and demonstrated how satire exposed the evils and how a 'training camp' in the colonial era was transformed into a 'jungle' in post-independent Africa. Character types in both periods exhibited parasitic traits such as greed, selfishness, narrow appetites and sadistic violence leading to exploitation and oppression. This historical transition was delineated on the basis of the colonised African elite and subordinates as the direct off-shoot of the African bourgeoisie groups, which created a symbolic connection between the two periods of time in the African context. The findings indicated that both texts maintained the Marxist outlook, employed ironic juxtaposition to satirise capitalism, each satirist employed a different style and Beti had the colonised African elite and subordinates as his targets of satire as opposed to Ngugi's comprador politicians, comprador and national bourgeoisie. The masses were not spared of criticism.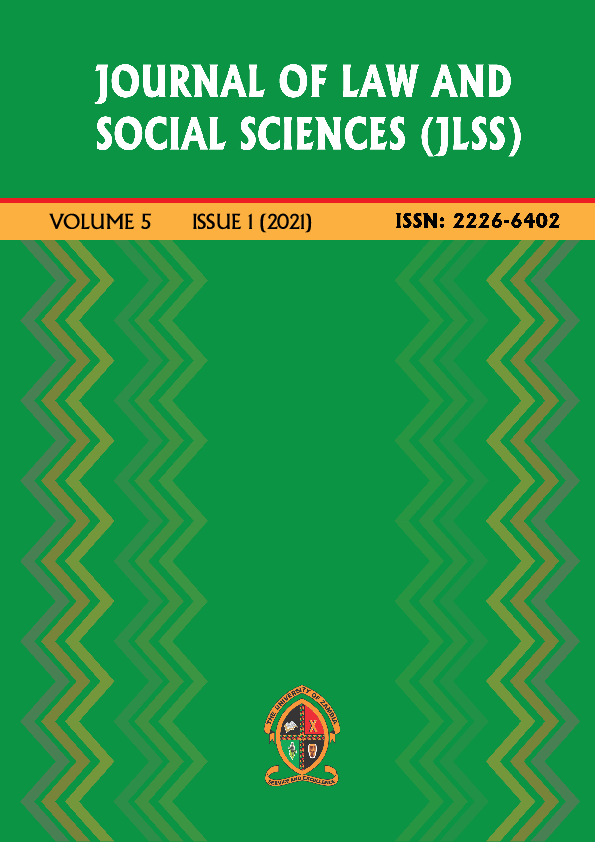 How to Cite
Mbewe, I. (2022) "Application of Political Satire in Mission to Kala and Devil on The Cross", Journal of Law and Social Sciences, 5(1), pp. 69-83. doi: https://doi.org/10.53974/unza.jlss.5.1.793.