FOREWORD
Erastus Mwanaumo

Innocent Musonda
Abstract
We are pleased to have these selected articles, as part of the Journal of Natural and Applied Sciences (JONAS) special issue. On behalf of the organising committee, I express satisfaction in the Journal's interest in publishing outputs from our DII -2021 Conference whose focus is to support sustainable infrastructure delivery in Africa. The DII-2021 conference is part of the DII Conference series on Infrastructure Development and Investment in Africa. It aims to provide an international forum for leaders, researchers, practitioners, and other stakeholders in infrastructure development to discuss and devise ways of maximising benefits from infrastructure development in Africa, and achieve outputs that will inform policy.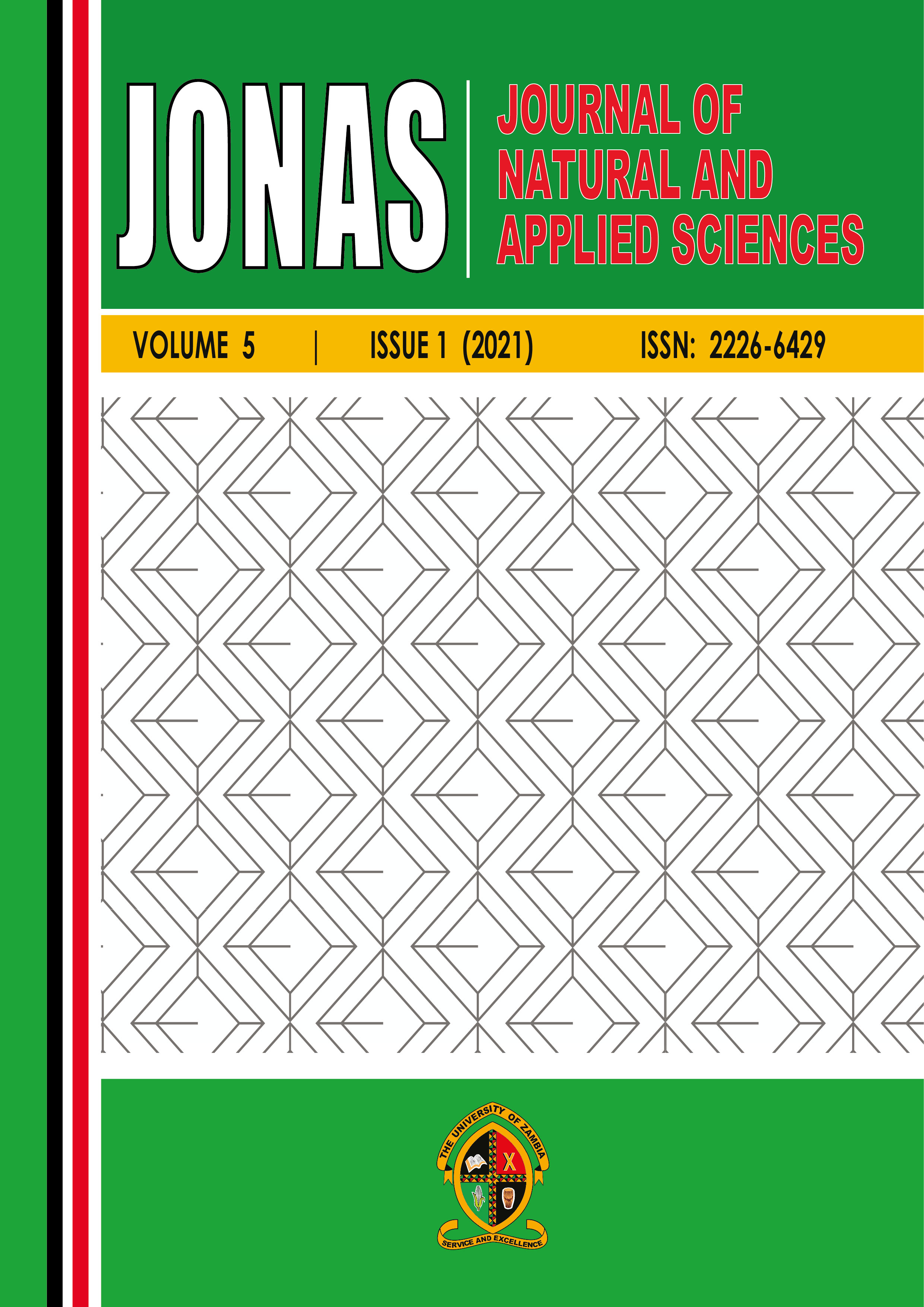 How to Cite
[1]
E. Mwanaumo and I. Musonda, "FOREWORD", Journal of Natural and Applied Sciences, vol. 5, no. 1, Mar. 2022.
Submission of a manuscript implies: that the work described has not been published before (except in the form of an abstract or as part of a published lecture, or thesis); that it is not under consideration for publication elsewhere; that if and when the manuscript is accepted for publication, the authors agree to automatic transfer of the copyright to the publisher in this case to UNZA-JONAS.