A Case Series of T Cell and Cytokine Immune Responses in Six Health Care Workers Vaccinated with a Recombinant Hepatitis B DNA Vaccine
Tracy Naomi Phiri

University of Zambia, School of Health Sciences

https://orcid.org/0000-0001-7110-3347

Caroline Chisenga

The University of Zambia, School of Health Sciences

Michelo Simuyandi

The University of Zambia, School of Health Sciences

Kalo Musukuma

The University of Zambia, School of Health Sciences

Luiza Hatyoka

The University of Zambia, School of Health Sciences

Owen Ngalamika

University of Zambia, School of Medicine

Moses Sakala

University of Zambia, School of Medicine

Roma Chilengi

Center for Infectious Disease Research in Zambia (CIDRZ)

Sody M Munsaka

The University of Zambia, School of Health Sciences
Keywords:
Health care workers, Hepatitis B, Vaccination, HBsAg-specific T cells, cytokines, anitbodies
Abstract
Background: The vaccination coverage among health care workers (HCWs) in Zambia is low. Most vaccinated HCWs do not know how they responded because they self-vaccinate and/or do not receive all recommended doses. Hence, we aimed to assess T cell and cytokine responses, hepatitis B surface antigen (HBsAg) antibodies (anti-HBs) in HCWs in Kalulushi, Zambia after vaccination with a recombinant hepatitis B vaccine from the serum Institute of India. Methods and Materials: Peripheral blood mononuclear cells (PBMCs) collected from 6 vaccinated HCWs (cases) who had received at least 2 doses of the vaccine were stimulated with the HBsAg. Using flow cytometry, the concentrations of tumor necrosis factor, interleukin 10, interleukin 6, and interleukin 2 were measured in the supernatant while HBsAg-specific CD4+ and CD8+ effector and memory were measured using the cell pellet. Using plasma, anti-HBs, HBsAg, the Hepatitis B core antigen (HBcAg) and antibodies against the HBcAg (Anti-HBc) were tested using the enzyme-linked immunosorbent assays and data were summarised descriptively. Results: Four of our cases were male, all had a median age and BMI of 32 [IQR 29-44] years and 23.1 [IQR 21.1-27.6] kg/m2 respectively. The anti-HBs in all 6 cases increased after each dose and in 5 of the cases, either the HBsAg-specific effector CD4+ or effector CD8+, or memory CD4+, and/or memory CD8+ responses after doses 1, 2 and 3 were detectable. Despite having anti-HBs of 0IU/mL at baseline, participant 2 had 18.6% and 45.5% CD4+ and CD8+ memory after dose 1 respectively. Case 1 had the highest HBsAg-specific TNF (244.81pg/mL) after dose 2 while case 3 also had the highest HBsAg-specific IL-6 (69.91pg/mL) after dose 2 and were both HIV+. Additionally, only the 3 participants who were HIV+ had HBsAg-specific effector and memory CD8+ cells after vaccination. Conclusion: From our case series, we demonstrate that HBV vaccines are immunogenic in HCWs in Zambia. They elicit at least one HBsAg-specific immune response after one dose. We recommend vaccinating all HCWs and more similar studies to help understand HBV-specific immune responses in vaccines better.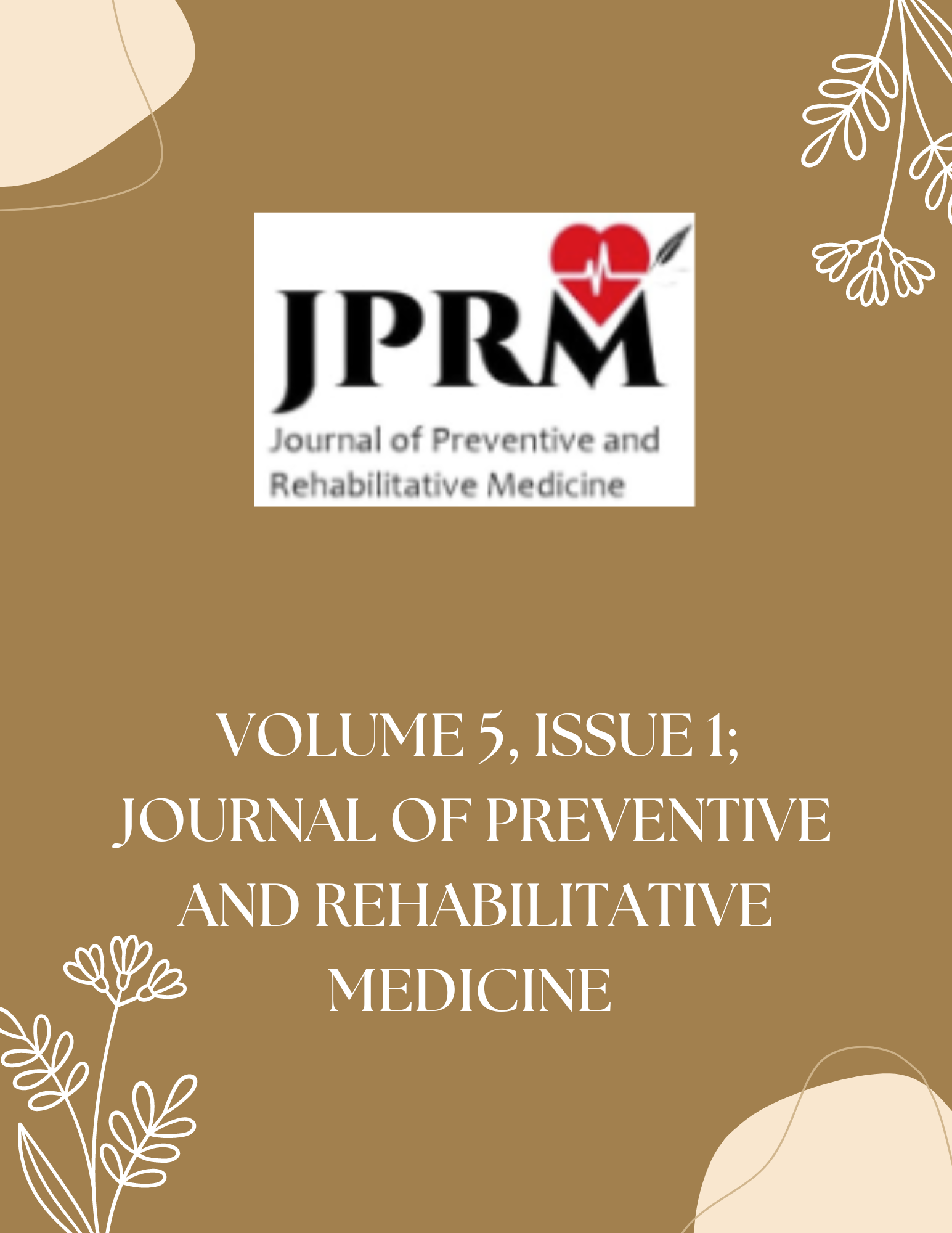 All authors who submit their paper for publication will abide by following provisions of the copyright transfer: 1. The copyright of the paper rests with the authors. And they are transferring the copyright to publish the article and used the article for indexing and storing for public use with due reference to published matter in the name of concerned authors. 2. The authors reserve all proprietary rights such as patent rights and the right to use all or part of the article in future works of their own such as lectures, press releases, and reviews of textbooks. 3. In the case of republication of the whole, part, or parts thereof, in periodicals or reprint publications by a third party, written permission must be obtained from the Managing Editor of JPRM. 4. The authors declare that the material being presented by them in this paper is their original work, and does not contain or include material taken from other copyrighted sources. Wherever such material has been included, it has been clearly indented or/and identified by quotation marks and due and proper acknowledgements given by citing the source at appropriate places. 5. The paper, the final version of which they submit, is not substantially the same as any that they had already published elsewhere. 6. They declare that they have not sent the paper or any paper substantially the same as the submitted one, for publication anywhere else. 7. Furthermore, the author may only post his/her version provided acknowledgement is given to the original source of publication in this journal and a link is inserted wherever published. 8. All contents, Parts, written matters, publications are under copyright act taken by JPRM. 9. Published articles will be available for use by scholars and researchers. 10. IJPRM is not responsible in any type of claim on publication in our Journal. .