Knowledge, attitude and practice towards physiotherapy management after caesarean section delivery among doctors at the University Teaching Hospitals in Lusaka, Zambia
Thelma Nsamya

University of Zambia, School of Health Sciences

Kaunda Chintu

Margaret Mweshi

https://orcid.org/0000-0002-7067-9624

Loveness Nkhata

The University of Zambia, School of Health Sciences
Keywords:
ceaserian section, delivery, obsteric, doctor, physiotherapy, knowledge, attitude, practice
Abstract
Background: Caesarean section delivery (CSD) is one of the common surgical procedures performed to save the life of an expectant mother and the baby whenever needed. Although relatively safe, it is associated with complications, which Physiotherapists are well equipped to address and prevent. This study aimed to determine the knowledge, attitude and practice of doctors towards physiotherapy management following CSD at the University Teaching Hospitals in Lusaka, Zambia. Methods: The study design was cross-sectional and convenient sampling method was used to recruit participants. Data was collected using a semi-structured questionnaire modified from previous studies. Analysis for descriptive statistics was done using the statistical package of social sciences (SPSS) version 20.0 for windows. While association of factors was tested using the chi-square test at 0.05 level of significance. Results: Forty-two medical doctors comprising 54.8% males participated in the study. Majority 64.3% had 1-5 years working experience and Obstetrics 73.8% was their major specialty of practice. Most of the participants 86% had adequate levels of knowledge on the practice of physiotherapy following CSD. However, 59.5% of the participants submitted not referring patients to physiotherapy following CSD. Further, work experience was significantly associated with level of knowledge (p=0.02701). Conclusion: Participants in this study exhibited adequate levels of knowledge and positive attitudes, towards physiotherapy management but more than half of them had poor consultation practices as they referred post CSD patients for physiotherapy. This suggests a need for enhanced interaction and communication between medical officers and physiotherapists, which could be achieved through ward rounds, clinical meetings, seminars, and workshops.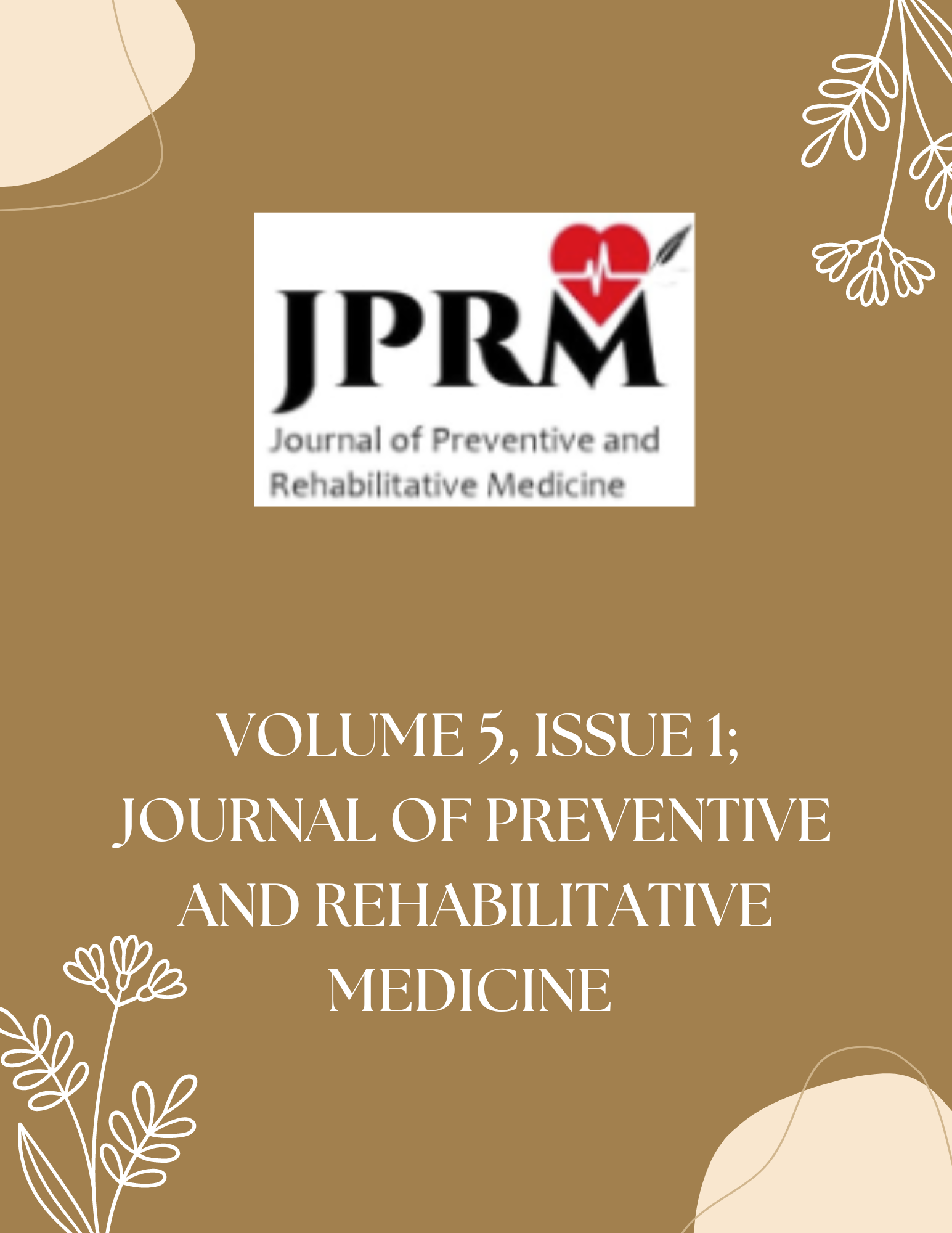 All authors who submit their paper for publication will abide by following provisions of the copyright transfer: 1. The copyright of the paper rests with the authors. And they are transferring the copyright to publish the article and used the article for indexing and storing for public use with due reference to published matter in the name of concerned authors. 2. The authors reserve all proprietary rights such as patent rights and the right to use all or part of the article in future works of their own such as lectures, press releases, and reviews of textbooks. 3. In the case of republication of the whole, part, or parts thereof, in periodicals or reprint publications by a third party, written permission must be obtained from the Managing Editor of JPRM. 4. The authors declare that the material being presented by them in this paper is their original work, and does not contain or include material taken from other copyrighted sources. Wherever such material has been included, it has been clearly indented or/and identified by quotation marks and due and proper acknowledgements given by citing the source at appropriate places. 5. The paper, the final version of which they submit, is not substantially the same as any that they had already published elsewhere. 6. They declare that they have not sent the paper or any paper substantially the same as the submitted one, for publication anywhere else. 7. Furthermore, the author may only post his/her version provided acknowledgement is given to the original source of publication in this journal and a link is inserted wherever published. 8. All contents, Parts, written matters, publications are under copyright act taken by JPRM. 9. Published articles will be available for use by scholars and researchers. 10. IJPRM is not responsible in any type of claim on publication in our Journal. .