Challenges and opportunities for rural men and women in land conversion processes in central Zambia.
Bridget Bwalya Umar

University of Zambia

Diana Banda, Ms

University of Zambia
Abstract
Zambia's Lands Act of 1996 provides for the conversion of land rights from customary to leasehold tenure by Zambian citizens and non- Zambians. This study reports on land conversion processes engaged in by rural men and women of Chongwe and Chibombo districts in central Zambia. Data was collected through 85 semi structured interviews with men and women resident in the two study areas, and several key informants. Results show that 75% and 58% of the men and women interviewed had obtained customary land from their village head persons and 31% and 42% respectively had engaged in land conversion processes. Land conversions have resulted in increased employment opportunities for men; and increased tenure security for unmarried and widowed women. Ambivalence towards the loss of power by chiefs over subjects with titled land, and paying property taxes to the state was evident in both men and women residents in the midst of more secure land tenure rights for their families. Retaining traditional leaders' authority in the land conversion processes perpetuates discriminatory practices against women and privileges village head persons and men while continuing to disadvantage women. Land conversions are engendering changes in matrilineal inheritance patterns that are more favourable to landowners' children.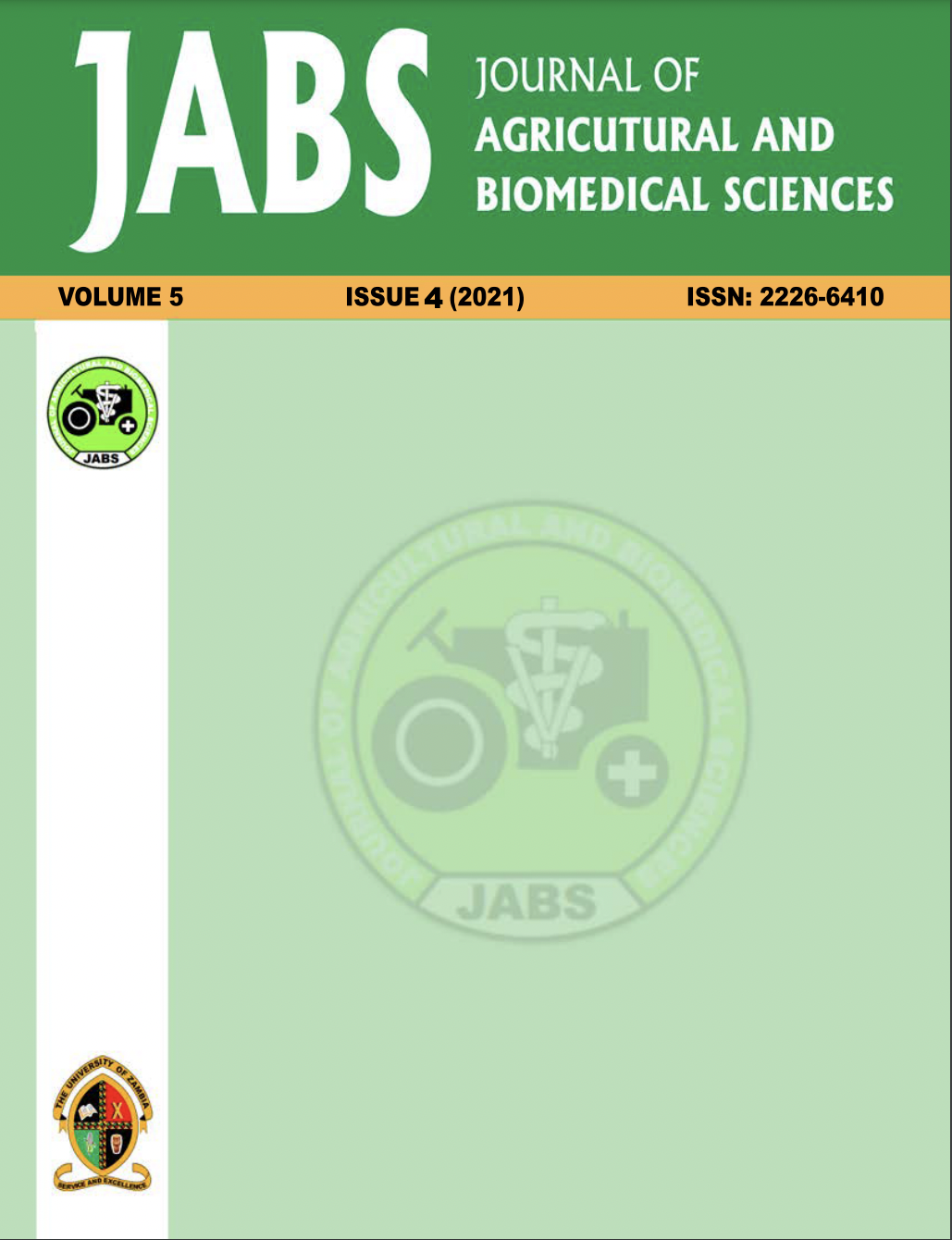 How to Cite
1.
Bwalya Umar B, Banda D. Challenges and opportunities for rural men and women in land conversion processes in central Zambia. University of Zambia Journal of Agricultural and Biomedical Sciences [Internet]. 12Jul.2022 [cited 2Oct.2022];5(4). Available from: https://journals.unza.zm/index.php/JABS/article/view/591